Because my next column for Leftlion is about cycling and I've blogged about it quite a bit here already, I present to you my next blog post via writer/blogger/fire inspector about town Guy Garrud.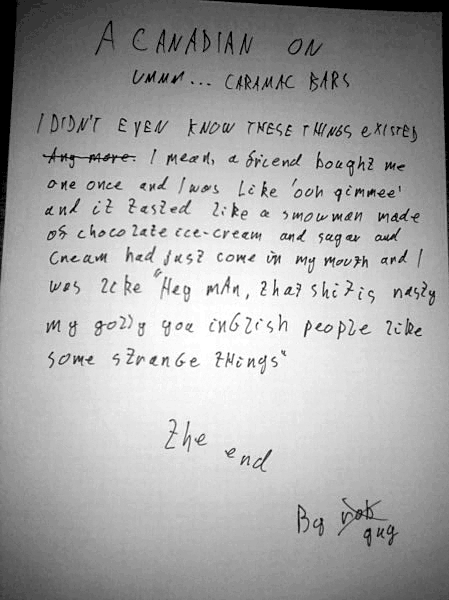 HEY, WAITTAMINUTE. He may be taking the piss here. I'm not sure this man is even Canadian.
Let's all make fun of his terrible handwriting.