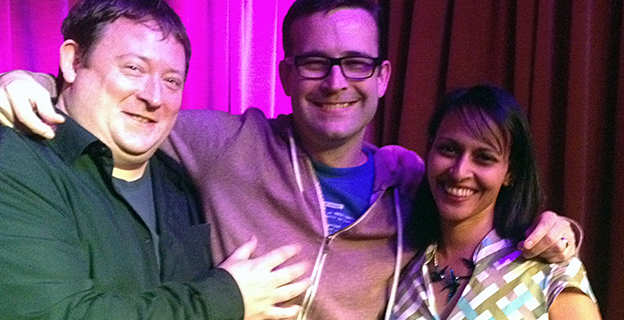 What makes for a good performance? Is the Manchester literature scene too cliquey? Is it too white and mannish? But most importantly, Is blogging dead?
Fat Roland (Bad Language, the UK's best literature night) and Nija Dalal-Small (The Real Story and In the Dark) weigh in.
Listen to it immediately. Oh yeah, and subscribe why dontcha? See that little musical note thingie up by my face? That's the itunes logo. CLICK IT.
If you want to be on it, email me endofallpodcasts@gmail.com or tweet me @endofallpodcast