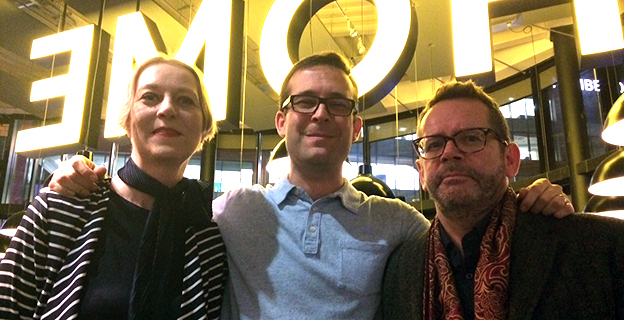 In this podcast, Rob talks to the nicest (and certainly most well turned out) couple in the Manchester Literature scene, David Gaffney and Sarah-Clare Conlon. They discuss Les Malheureux, Clare's literature night Verbose, David's latest projects (including a trio of novels… exciting!) and using music and graphic art in your on stage reading. They also get into what makes a good short story, what it's like having your partner critique your work, and… oh yeah, coffee tables.
Listen to it immediately. And why dontcha subscribe while you're at it? See that little musical note thingie up by my horrid face? That's the itunes logo. CLICK IT.
At the end I talk about an article the author, Adrian Barnes has written on the Daily Beast entitled My Cancer is as Strange as my Fiction.
If you are a writer in the North West of Engerland and want to be on it, email me endofallpodcasts@gmail.com or tweet me @endofallpodcast